Focus on Florida Statewide Rate Increases At Tomorrow's Citizens Property Insurance Committee Meetings
A proposed average statewide premium increase of 6.8 percent will be the focus of Florida's Citizens Property Insurance Corporation's ("Citizens") Actuarial and Underwriting Committee meeting tomorrow, June 21, 2016. The meeting, which is scheduled to begin at 6:30 p.m. (ET) is one of five Citizens committees that will convene throughout the course of the day near Orlando in Maitland, Florida.
Click on the hyperlinks below to access the materials and call-in information for each:
Citizens' Board of Governors will meet the following day, June 22. To view the materials, click here.
THE NEWS SERVICE OF FLORIDA reported today on the developments surrounding the proposed rate increase on the Actuarial and Underwriting Committee agenda: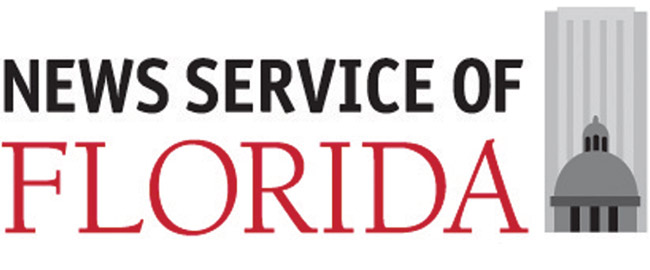 CITIZENS SEEKS RATE HIKE OVER WATER CLAIMS
By JIM TURNER, THE NEWS SERVICE OF FLORIDA
THE CAPITAL, TALLAHASSEE, June 20, 2016………. State-backed Citizens Property Insurance is looking to boost premiums an average of 6.8 percent statewide as water-damage claims, particularly in South Florida, continue to surge.
The recommendation will go before Citizens' Actuarial and Underwriting Committee on Tuesday and is scheduled to go before the insurer's Board of Governors on Wednesday. It follows a more-modest 1.8 percent increase this year on residential multi-peril accounts statewide, with hikes of 8 percent to 9 percent in Southeast Florida, which includes a large portion of Citizens' portfolio.
As with the increase enacted this year, the rate proposal for 2017 would vary by county and depend on location, home styles and types of policies. But this time, Citizens policyholders in Southeast Florida may not be the only ones facing large increases despite a decade without a hurricane hitting the state.
"If you look at the county breakdowns you will see other pockets of increases that are due to non-wind related losses," said Citizens spokesman Michael Peltier.
On average, inland personal lines multi-peril accounts, which the majority of customers have, would get a 5.7 percent increase, under the proposal. Coastal multi-peril accounts face an average 7.5 percent increase.
However, rates for multi-peril coverage would grow on average 5 percent to 9.4 percent in Monroe, Miami-Dade, Broward, Palm Beach, Hendry, Indian River, Osceola, Pasco and Escambia counties.
On average, increases up to 5 percent would be felt for multi-peril policyholders in Nassau, Duval, St. Johns, Levy, Taylor, Wakulla, Gulf, Walton, Santa Rosa, Hernando, Hillsborough, Orange, Sarasota, Lee and Collier counties.
All other counties would see, on average, no change or decreases that could be up to 10 percent.
Wind-only policies would grow on average 8.3 percent across the state.
Citizens and other insurers contend that premiums are being driven up by an increase in household water-damage claims and a process known as "assignment of benefits."
Paul Handerhan, Florida Association for Insurance Reform senior vice president of public policy, said that while the Citizens rate recommendation appears justified, the increases could continue unless the assignment of benefits issue is handled.
"We're a little bit frustrated that ratepayers are flipping the bill for this and it doesn't seem like there is any end in sight, at least in the near term," Handerhan said. "It affects the affordability of home ownership, it affects the attractiveness for new businesses to come to Florida."
When homeowners need repairs for problems such as water damage, they sometimes sign over benefits to contractors, who ultimately pursue payments from insurance companies.
Citizens and other insurers have lobbied in the Legislature for restrictions on assignment of benefits, contending the practice leads to fraud and litigation. But plaintiffs' attorneys and contractors argue, in part, the practice helps homeowners hire contractors quickly to repair damage and also can help force insurers to properly pay claims.
The plaintiffs' lawyers and contractors also contend that assignment of benefits can help prevent consumers from having to fend for themselves in insurance disputes. Lawmakers could not agree during this year's legislative session on assignment-of-benefits changes.
Handerhan acknowledged it's a difficult issue.
"If you look at it from the micro level, if you're a restoration contractor it's a great tool because it gives you a lot of leverage with the insurance company to get your bill paid," he said. "If you're looking at it from an individual homeowner's perspective, it's a great tool because you can get your home repaired and you don't have to be involved in the claims process. But from the macro perspective, when you start to see this has become so attractive, that so many are profiting from this, from the plumber to the restoration contractor to the attorney, now we're seeing the adverse impact on Florida's ratepayers."
Earlier this year, the state Office of Insurance Regulation reported the state had seen a 46 percent increase in water damage claims and a 28 percent increase in costs since 2010.
Unable to get legislation passed, Citizens has implemented a number of policy changes intended to rein in the water-damage claims.
Starting July 1, policyholders will need to get company approval for emergency measures that exceed $3,000 or 1 percent of what is known as the "Coverage A" limit, which reflects the cost to rebuild a policyholder's home.
To receive coverage for permanent repairs, the loss must be inspected by Citizens or the work approved by the company. But if the company does not conduct an inspection or approve the work within 72 hours after a claim is made, the customer would be able to start permanent repairs.
The Office of Insurance Regulation is expected to hold a public review of the approximately 2,000-page rate proposal in August and rule on the rates in September.
As of May 31, Citizens had 488,646 policies, more than 1 million fewer than three years ago.
Should you have any questions or comments, please contact Colodny Fass.
Click here to follow Colodny Fass on Twitter (@ColodnyFassLaw)
To unsubscribe from this newsletter, please send an e-mail to colodnyfassnews@gmail.com.