Florida Senator Ronda Storms Withdraws from Re-Election Campaign to Run for Hillsborough County Property Appraiser; Former State Representative Bob Henriquez Also Running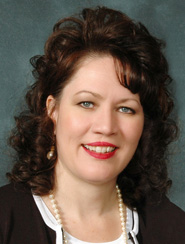 Above: Ronda Storms will not seek re-election to the Florida Senate
Republican Florida Senator Ronda Storms announced today, May 25, 2012, that she will withdraw from her re-election campaign to run for Hillsborough Property Appraiser.
Former State Representative Bob Henriquez, a Democrat, also said today that he plans to join the race.
A Tampa Tribune report about today's developments is reprinted below.
Should you have any questions or comments, please contact Colodny Fass.
Storms, Henriquez to run for Hillsborough property appraiser
Published May 25, 2012
Tampa Tribune
www.TBO.com
TAMPA –State Sen. Ronda Storms and former state Rep. Bob Henriquez said Friday they will run for the Hillsborough County Property Appraiser in the wake of a seamy scandal involving incumbent Rob Turner and a former employee.
Storms, a Republican from Valrico, announced that she was withdrawing from her re-election campaign and will file to challenge Turner in the Aug. 14 primary.
Henriquez, a Democrat from Tampa, is a former four-term member of the state House and longtime football coach at Tampa Catholic High School.
Until Friday, the field of candidates included only Turner, a Republican; James DeMio, a Democrat; and Rob Townsend, a no-party candidate.
That changed when news of a 2010 discrimination complaint filed against Turner by Carolyn Filippone, his office's human resources manager whom he once dated and with whom he traded pornographic text messages.
Filippone said in her complaint that Turner diminished her job duties because she rejected his requests for sex. Turner, 60, fired Filippone on Monday because he said she lied in the complaint, which was dismissed by the Equal Employment Opportunity Commission in April.
News of the relationship and firing apparently pushed local Republican leaders to recruit candidates to challenge Turner. Storms, outspoken in her role in the Legislature and during her tenure as a county commissioner, stepped forward.
"The current property appraiser has embarrassed the office, the party and himself, and I intend to restore integrity, accountability and professionalism to the office," Storms said in a news release.
Henriquez's announcement came in a news release that named a slew of supporters, including several Tampa City Council members, State Reps. Janet Cruz and Betty Reed, Hillsborough County Commissioner Les Miller, former Tampa Mayor Sandra Freedman and former Congressman Jim Davis.
"I will work for the members of this community with honesty, integrity, and a focus on results," said Henriquez, who worked as a county planner for 11 years.
Click here to follow Colodny Fass on Twitter (@CFTLAWcom)
To unsubscribe from this newsletter, please send an email to Brooke Ellis at bellis@cftlaw.com.