Florida Senator Garrett Richter Named President Pro Tempore; State Representatives Steve Precourt and Dana Young to be House Majority Leader, Majority Whip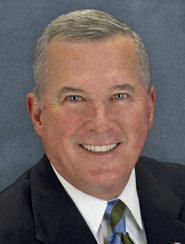 Above: Florida Senator Garrett Richter; State Representative Steve Precourt; State Representative Dana Young

Incoming Florida Senate President Don Gaetz officially named Senator Garrett Richter of Naples as President Pro Tempore today, November 14, 2012. Senator Richter has previously served as Chairman of the Senate Committee on Banking and Insurance.
In addition, incoming Florida House of Representatives Speaker Will Weatherford announced that State Representative Steve Precourt will serve as Majority Leader and State Representative Dana Young as Majority Whip.
The Florida Legislature convenes for its Organization Session on November 20.
Should you have any questions or comments, please contact Colodny Fass& Webb.
Click here to follow Colodny Fass& Webb on Twitter (@CFTLAWcom)
To unsubscribe from this newsletter, please send an email to Brooke Ellis at bellis@cftlaw.com.