Florida Senate President-Elect Joe Negron Joins Top Republican National Pollster for Complimentary May 25 Florida Bar Young Lawyers Webinar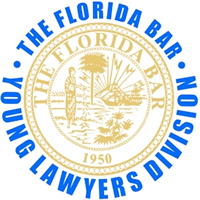 A host of Florida legislators will join top national Republican pollster Kristin Soltis Anderson for the Florida Bar Young Lawyers Division's 2016 Government Symposium on Wednesday, May 25 from noon to 2:30 p.m. (ET) for a complimentary Webinar on the state legislative process and how it affects business outcomes.
The event will feature a 2016 legislative recap from Florida Senate President-Elect Joe Negron, Senate President Pro Tempore Garrett Richter, Senator Jeff Clemens, and Florida House members Ritch Workman, Jason Brodeur, Jame Grant and Bobby Dubose. Ms. Anderson will address the impact of millenials on the national election.
Webinar participants will also learn about lobbying, elections ethics, campaign financing and how to get involved in local politics.
From the legal perspective, several government attorneys will explain how to successfully bridge the gap between government consulting and the practice of law.
To register, click here.