Florida Senator Wilton Simpson Files Citizens Property Insurance Sinkhole Stabilization Bill (SB 416)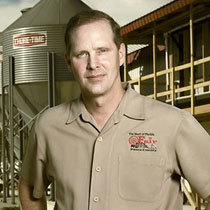 Above: Florida Senator Wilton Simpson
Florida Senator Wilton Simpson, whose district comprises parts of Pasco, Hernando and Sumter counties, filed SB 416 relating to Sinkhole Coverage yesterday, November 19, 2013.
The legislation is similar to HB 129 by State Representative Jake Raburn, which was filed in early October. Both bills would establish the Citizens Property Insurance Corporation ("Citizens") Sinkhole Stabilization Repair Program, under which any Citizens residential sinkhole claim repairs would be governed as of March 31, 2015.
They would also require Citizens to submit a report to the Florida Office of Insurance Regulation and others every six months on sinkhole policy and claims data.
The bills differ in language pertaining to Citizens residential property policy sinkhole loss deductible amounts, among other provisions.
For complete information on SB 416, click here.
Should you have any questions or comments, please contact Colodny Fass& Webb.
Click here to follow Colodny Fass& Webb on Twitter (@CFTLAWcom)
To unsubscribe from this newsletter, please send an email to Brooke Ellis at bellis@cftlaw.com.